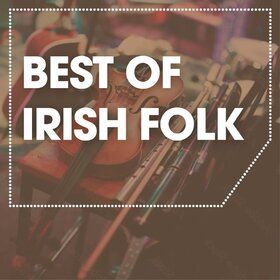 Best of Irish Folk bringt das Schönste zusammen, was die irische Volksmusik live zu bieten hat. Es stehen unter anderem das Irish Heartbeat Festival und The Irish Folk Festival in Stuttgart an. Daneben gibt es allerdings auch grandiose Einzelkonzerte im Angebot. Mit Reservix Tickets sichern und eine Reise ins Unbekannte unternehmen!

Grandiose Bands wie The Dubliners, Dropkick Murphys, The Pogues und andere haben dem Irish Folk zu Weltruhm verholfen. Mittlerweile zählt das populäre Genre zu den meistgestreamten Musikstilen weltweit – und ein Ende dieser (Er-) Volkssaga ist noch keineswegs in Sicht!

Irische Volksmusik hat eine lang zurückreichende Tradition, die mindestens bis ins 17. Jahrhundert zurückreicht. Dabei ist Irish Folk die offizielle Sammelbezeichnung für alles, was an die musikalische Folklore der grünen Insel angelegt ist. Charakteristische Instrumente sind beispielsweise die Uilleann Pipes, die irische Variante des Dudelsacks, die Fiddle, die Tin Whistle, das Akkordeon und viele weitere mehr. Ob du Irish Folk in seiner cleansten Farbe oder als Genremix mit Rock und Punk gemischt sehen willst, Best of Irish Folk bringt dich zu deinem Wunschkonzert!

Ein ganzes Kalenderjahr voll fantastischer Events! Ergattere jetzt deine Tickets für die große Auswahl an Festivals, Konzerten und mehr, die Best of Irish Folk zu bieten hat.
Source: Reservix