Zu Ihrer Sicherheit und der weiteren Eindämmung des Coronavirus finden alle Veranstaltungen unter Einhaltung der gesetzlichen Vorschriften statt. Bitte beachten Sie die Hygienemaßnahmen vor Ort.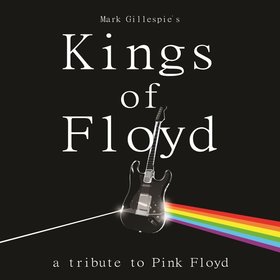 Rescheduled
Previous date:
Kings Of Floyd - High Hopes Tour 2020/2021
Parkstraße 26
32105
Bad Salzuflen
Tickets from €42.90 *
Concession price available
Event organiser:
Mark Gillespie, Münsterstraße 79, 52076 Aachen, Deutschland
Event info
"In einer famosen Live-Inszenierung bietet die Band eine wunderbare
musikalische Reise durch die Hits der erfolgreichsten Phase von Pink Floyd:
von "Meddle" (1971) über "Dark Side of The Moon" (1973), "Wish You
Were Here", "Animals" bis zu "The Wall" (1979), The Division Bell (1994) sowie einige andere
bekannte Stücke. Mit musikalischer Extraklasse, hervorragendem Stage-
Design und großartigem Sound begeistern Kings of Floyd das Publikum
und rufen die nahezu perfekte Illusion eines Pink Floyd Konzertes hervor."
Event location
Kur- und Stadttheater
Parkstraße 20
32105 Bad Salzuflen
Germany
Plan route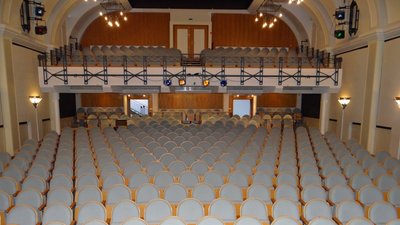 Das Kur- und Stadttheater in Bad Salzuflen vereint die Pracht der Kurbäder mit einzigartigem nostalgischem Charme und schafft so den idealen Rahmen für eine Vielzahl von Veranstaltungen. Egal ob Komödie, Krimi, Oper oder Drama, das altehrwürdige Theater begeistert mit zahlreichen Gastspielen, Vorträgen und vielem mehr seine Besucher.

Als Konversationshaus wurde das Theater 1908 im Jugendstil errichtet. Nach einem verheerenden Brand wurde das Kur- und Stadttheater vollkommen umgestaltet und bietet seitdem fast 500 Zuschauern beste Sicht und Akustik von allen Plätzen.

Die verschiedensten Gastspiele, regelmäßig auch Aufführungen von Europas größter Reisebühne, dem Landestheaters aus Detmold, locken zahlreiche Besucher ins Kur- und Stadttheater Bad Salzuflen. Daneben werden auch Vortragsreihen oder Kinderaufführungen auf die Bühne gebracht und sorgen für ausverkauftes Haus.