Sekt and The City
Vechteaue 2
48529
Nordhorn
Tickets from €16.00
Concessions available
Event organiser: Kultur- und Tourismuszentrum Alte Weberei Nordhorn Betriebsgeselschaft mbH, Vechteaue 2, 48529 Nordhorn, Deutschland
Information on concessions
Menschen mit Schwerbehinderungen dürfen ein kostenloses Ticket für Ihre Begleitperson dazu buchen.
Bei Buchung des GN-Card Tarifs GN-Card beim Einlass vorzeigen.
Event info
Wie schön, dass das SEKT AND THE CITY – Ensemble seinem außergewöhnlich frischen und spritzigen Stil treu bleibt. Ein berauschendes Happening mit stimmgewaltigen Liedern, schrillen Kostümwechseln, skurrilen Rollenspielen, bestechenden Tanzeinlagen, viel Mumm und viel Sekt.
Location
Kulturzentrum Alte Weberei
Vechteaue 2
48529 Nordhorn
Germany
Plan route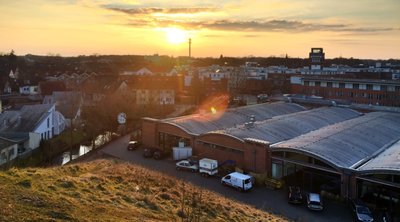 Die Alte Weberei ist eine wichtige Veranstaltungsbühne der Stadt Nordhorn an der niederländischen Grenze.

Der Saal des Kultur- &Tourismuszentrums Alte Weberei kann für fast alle nur erdenklichen Anlässe genutzt werden: Hochkarätige Konzerte, spannende Musicals, mitreißende Theatervorstellungen, romantische Hochzeiten, rauschende Bälle oder interessante Tagungen werden hier ein absoluter Erfolg.

Mit moderner Technik wird hier alles möglich!